Bella Thorne Engaged: Actress and Director, Bella Thorne is all set to wed her boyfriend Mark Emms after dating for over a year. Bella at first announced that they are going to wed and now they have got engaged in a private ceremony. Bella rose to prominence for her portrayal in the television series Shake It Up. Stay tuned for further details.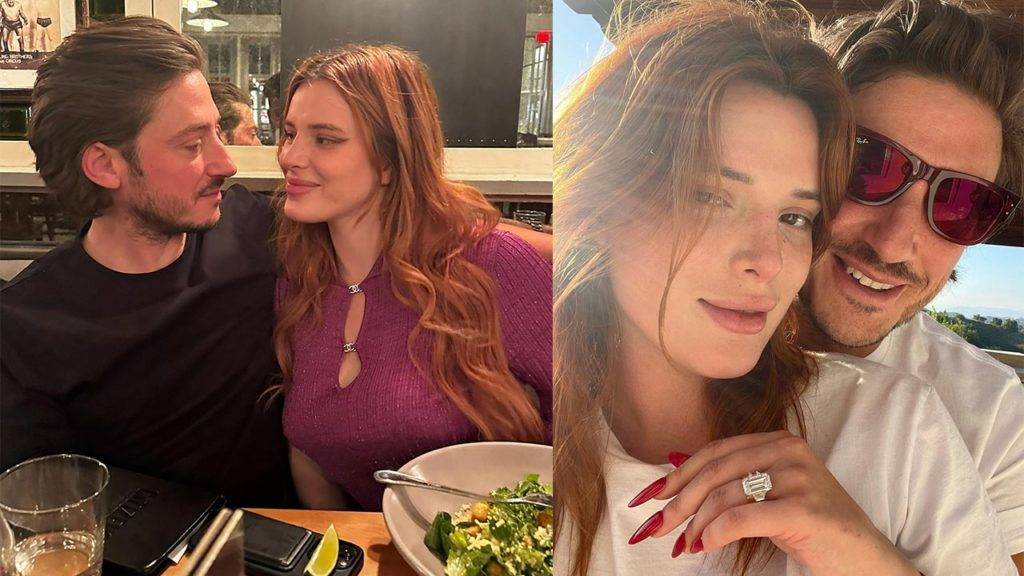 Bella Thorne Engaged To Mark Emms:
American actress, singer and songwriter, Bella Thorne Found her love and set to marry his boyfriend, Bad Vegan: Fame. Fraud. Fugitives' producer Mark Emms. The couple recently got engaged in a private ceremony. Actress, 25, said to Vogue on Friday that she is set to marry with Mark Emms. In this article, we will take a closer look at their engagement and wedding announcement.
Bella,25 and Mark, a producer, and director have announced their engagement on social media and also shared their gorgeous engagement ring, according to Vogue, they first met on the beach in Ibiza at Cara Delevingnes's birthday party then they fell in love with each other, according to Bella Thorne, "It was love at first sight as the sun rose"
Mark proposed to Bell at her home with a 10-plus carat Emerald cut Diamond ring. Afterward, the couple celebrated with family. Recently, Bella took her Instagram to share the news of her engagement with a gorgeous ring.
Bella Thorne's Husband:
Bella Thorne and Mark started to date each other in August 2022, they recently make a headline about their engagement. However, Bella revealed that she is already thinking about the wedding before being engaged. 
According to People, they were spotted kissing each other on a yacht last year and the couple also share some photos on social media.
Actress, Bella's former Fiance Benjamin Mascolo called it quit. After that, she and Bad Vegan's producer have come closer and started to date and now after dating for over a year they got engaged in a private ceremony. 
Frequently Asked Questions (FAQs):
Q.1 Who is Bella Thorne Engaged To?
Ans. Bella Thorne got engaged to her boyfriend Mark Emms.
Q.2 Who is Mark Emms?
Ans. Mark Emms is an American director and producer, he is well known for Bad Vegan: Fame. Fraud. Fugitives.
Q.3 Who is Bella Thorne?
Ans. Bella Thorne is an American multi-talented actress and singer.
Q.4 When are Bella Thorne and Mark Emms got engaged?
Ans. Bella Thorne and her boyfriend Mak are now got engaged, Bella said, I do, on May 13 in California according to Vogue.