Kourtney Kardashian frozen Eggs: Eldest of the Kardashian sisters, Kourtney Kardashian recently talked about frozen eggs during the premiere of season three of The Kardashians Show. Kourtney previously struggled with several frozen egg problems before Travis, in this article, we will discuss, what she said about women's frozen eggs misconception.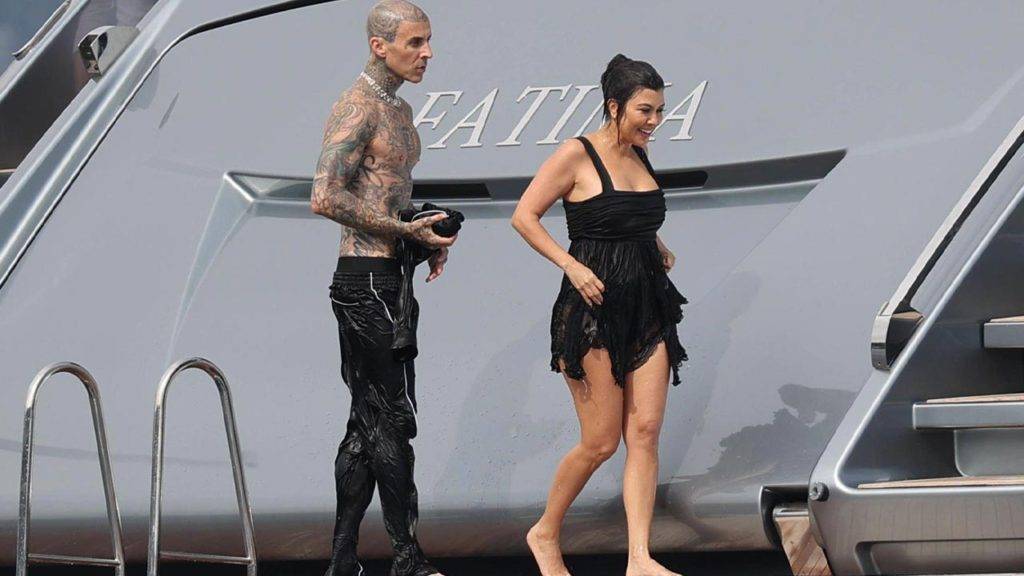 Kourtney Kardashian Frozen Eggs:
The Kardashians, star Kourtney Kardashian cleared up about a misconception of women on freezing egg during conceiving. Kourtney and her husband, Travis Barker once tried to expand their family, then she had previously frozen eggs problem in her womb. So, she opened up during an episode of The Kardashians. She is spreading awareness, how they can deal with this problem or misconception of freezing eggs.
According to HS, she had experienced several frozen in her life in her 30s and most of frozen eggs she did not survive and successfully fertilized using IVF (In Vitro Fertilization).
Kourtney explained, "When I was 38 or 39, everyone was like pushing me to do that. Most of mine didn't survive the thaw because eggs are one cell, and none of them made it into an embryo."
Kourtney Kardashian Barker
Lemme Founder, 44, explained "The freezing of eggs isn't guaranteed. It's a misunderstanding, people do it thinking it's a safety net, and it's not."
She had undergone for IVF process many times to survive her frozen eggs and she said dring the episode, "My health is still impacted because it's hormones, and mentally it definitely took a toll. I think being happy is what's important and being a good parent to my kids. We're just embracing that whatever is meant to be will be."
Kourtney got married to Travis Barker in 2022. Kourtney has three children two son Mason and Reign and a daughter Penelope with her previous relationship.
The couple opened up about their journey to having a baby on the reality show. In the first episode, they revealed that they are going to an egg retrieval for the first time and Kourtney said "Finally started getting my energy back 10 months after stopping IVF," and also shared an Instagram story while writing "For anyone else going through it, it gets better!"
Frequently Asked Questions (FAQs):
Q.1 Who is Kourtney Kardashian?
Ans. Kourtney Kardashian is an American television personality and the eldest sister of The Kardashian sisters.
Q.2 Who is Kourtney Kardashian's Husband?
Ans. Kourtney Kardashian got married to Travis Barker in 2022.
Q.3 How Many Kids Does Kourtney Kardashian Have?
Ans. Kourtney Kardashian does have three children two sons and a daughter with her ex-husband.
Q.4 How Old is Kourtney Kardashian?
Ans. Kourtney Kardashian is currently 44 years old as of 2023.