Princess Charlene at Monaco Grand Prix: Princess Charlene of Monaco showed off her new look at the Monaco Grand Prix alongside other members of the Royal Family. On Sunday, the Former Olympic swimmer, Princess Charlene stepped out at the Monaco Formula 1 Grand Prix, where she was looking gorgeous in her new hairstyle and also garnered a lot of attention from People. In this article, we will dive into the full details.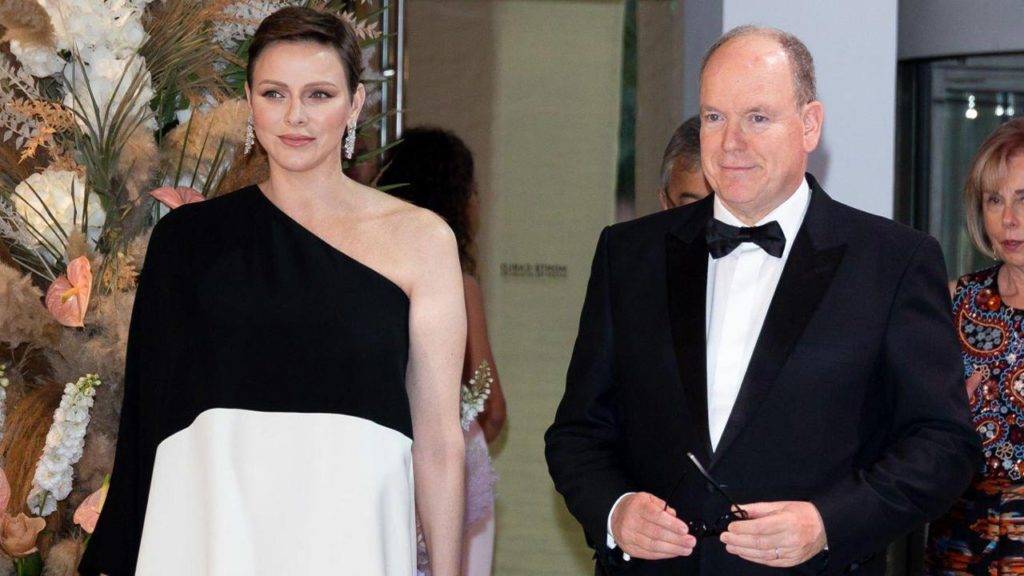 Princess Charlene at Monaco Grand Prix
The Mother of Two, Princess Charlene always makes headlines for her stunning looks and her fashion sense. Nowadays, she is gathering the spotlight for her new haircut and dashing look. When she attends the Circuit de Monaco event along with her husband Prince Albert, where she wore a blue marine sheath with rainbow color bands from AKRIS and her new short haircut is amazing that robbed millions of hearts.
Princess Charlene of Monaco looked elegant in a black and white gown as she attended met gala dinner at last night on Sunday
Princess Charlene Debuts New Hairstyle
The Royal, 45, is also a former Olympic Swimmer. She showed off her new hairstyle with new color and short hair. She opted for an elegant makeup look with winged eyeliner and lashings of blush. She painted her nail, matching her dress in black.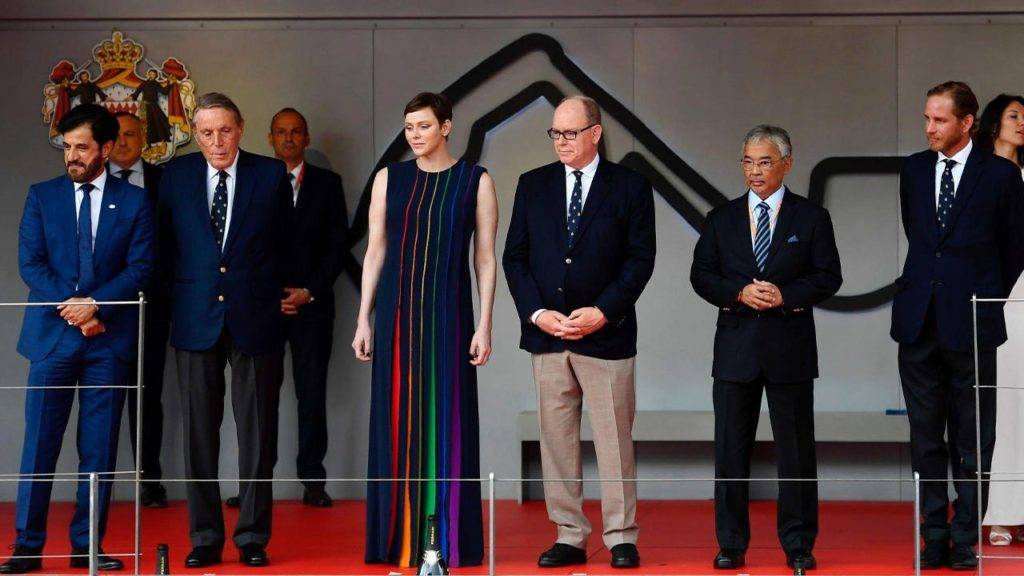 She styled her latest brunette tresses in a slicked-back do, looking gorgeous as usual. Meanwhile, her husband, 65, posed for pictures alongside his wife. They were snapped with other royals.
She also looked in a new look as she attended the annual motor event with her husband at the Circuit de Monaco. Her locks are simply styled into a side parting to show off her diamond stud, which makes her more gorgeous and comprises a fresh look.
Afterward, she returned to Monaco along with her husband and attended an Award ceremony. They also made a joint appearance at the Monte Carlo Woman of the Year awards.
Frequently Asked Questions (FAQs):
Q.1 When Was Princess Chalene Showed off Her New Hairstyle?
Ans. Princess Charlene of Monaco debuted her new hairstyle at  Monaco Grand Prix on Sunday.
Q.2 How Old is Princess Charlene?
Ans. Princess Charlene is currently 45 years old as of 2023.
Q.3 Who is the Husband of Princess Charlene?
Ans. Albert II, Prince of Monaco is the husband of Princess Charlene of Monaco.
Q.4 How many Children Does Princess Charlene Have?
Ans. Princess Charlene is the mom of two twins Princess Gabriella and Prince Jacques.