Day to day the drug dealing is growing in the countries. Recently there a video was published on social media. This video is also related to drug dealing or drug dealer. Our Police officers look too weak against these illegal corporations.
In this article we will talk about on those videos which is going viral on social media. So, stay with this article to know about on those videos. There are some frequently asked questions which gives you a quick review of the article.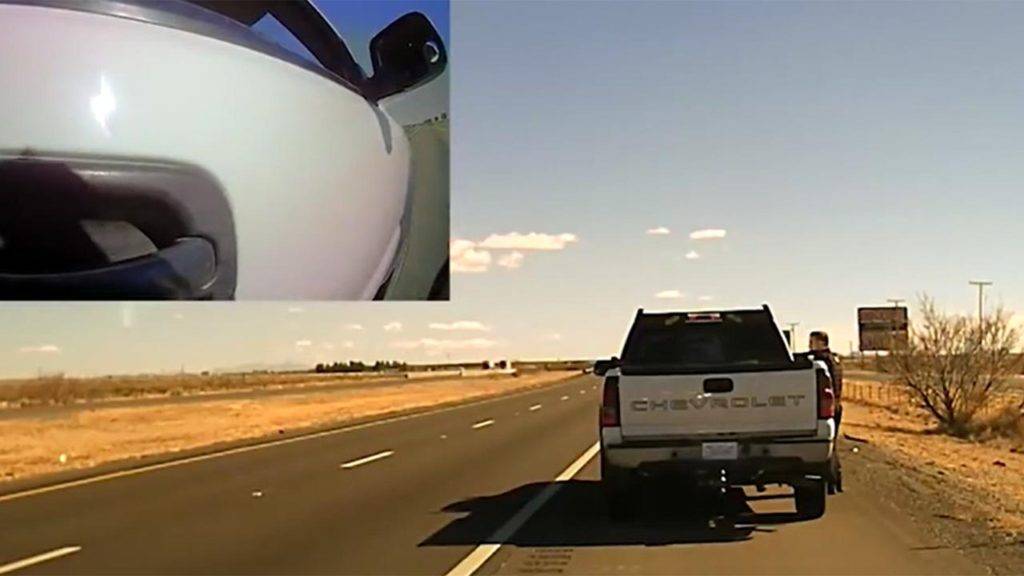 Dashcam Shows the Horrible shoot on The New Mexico Police Officer Darian Jarrott
As we talked in the Intro of the article, According to Daily mails, This video is related to the drug dealing. The drug dealer Omar Felix Cueva first he was stop by the traffic police, Darian Jarrott who is talked with him around 2 to 3 minutes. Darion said 'come on his vehicle, where he is write his name and date of birth etc.' First Darian also check his driving license and registration of vehicle.
He is denied to came out from his pickup truck, but Darian forced him. When Omar was came out from his Pickup truck, there was a gun (AR-15 Rifle) in hand and shoot Darion Jarrott. Omar Felix Cueva shot around 11 rounds on officer Darian.
After this incident, Omar is ran away. In the next video, this video is captured by the Police Officer Adrian De La Garza. Who used the Lapel camera. Adrian chase the Omar who ran after killing the officer, he chases from the around 40 miles. In this video we see Adrian come out from the car and start exchanging gunfire with Omar Felix Cueva, where a Omar's bullet is injured the bicep of the Adrian. He laid down to the ground with very painful voice but Adrian again stand on his feet and went near to Omar. Till Omar is killed by another officer.
At last of the video, we see the camera is fall down to the ground, the other cops were trying to giving a first aid. Cops tried to remove his vest from his body to feel light. This is heroic moment when the cop is injured but trying to stop the killer.
Frequently Asked Questions:
Q1. What is the name of the drug dealer?
Ans. Omar Felix Cueva is the drug dealer.
Q2. Who stops the Omar Felix Cueva first time?
Ans. Darian Jarrott Stops the Omar.
Q3. What gun Omar Felix Cueva used?
Ans. He used AR-15 Rifle.
Q4. Who recorded the next video?
Ans. Adrian De La Garza record the next video.